with Dalia Nazryan
Mondays starting January 8, 7:15-8:30pm
This class will offer a quiet, fluid practice to end the day. We'll focus on developing an internal understanding of the yoga postures, creating space in the body and mind, and experiencing the play between movement and stillness. Pay as you can. No previous yoga experience necessary. For more information contact Dalia at 516-320-0353 or 
dnazryan@gmail.com
.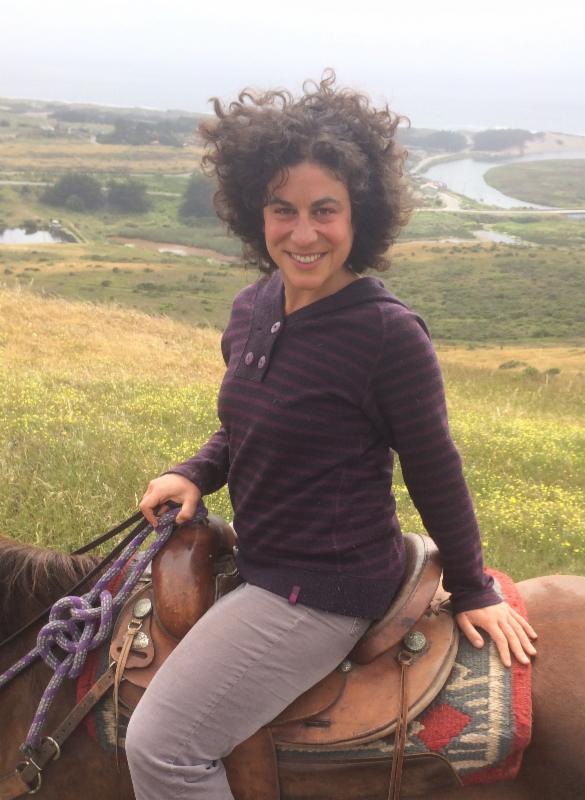 Dalia Nazryan's work is rooted in a commitment to help people find greater freedom, balance, and integration in their bodies and lives. Her classes are informed by a love of movement and a fascination with anatomy, breath, healing, and consciousness. She is a graduate of The Yoga Room's Advanced Studies Program and a heart-centered bodyworker and craniosacral therapist. She has taught yoga, meditation and anatomy to children and adults in a variety of studio, school, and outreach settings, bringing passion, depth, curiosity and attentiveness to her classes.
with Elizabeth Costello
Thursdays starting January 4, 5:45-7:15pm
This class is open to all levels and all bodies. We will focus on alignment and building strength, particularly in the basic standing poses, but investigate other possibilities, all with a sense of humor and play. For more information contact Elizabeth at 415-412-8614 or 
Costello.Elizabeth@gmail.com
.
Elizabeth Costello is a graduate of The Yoga Room's Advanced Studies Program, and continues to study with GayWhite, Ada Lusardi, and Mary Lou Weprin. She has had a physical practice for more than twenty years, including many styles of yoga, as well forays into dance and physical theater. She works to help students use the asana practice as a means to cultivate self-awareness, heal, and deepen their experience of being alive and embodied. She is also a writer (see www.elizabethscostello.com).